One thing that I see on occasion that I absolutely love is personalized rings. I know engraving rings has been something that couples have done for ages but I'm talking about more than engraving, though that is adorable as well. I'm talking about the modernization of engraving or personalizing your wedding bands. Let me preface this with the fact that some of these are pretty awesome so if you already bought your wedding bands, I'm sorry but you are going to have to return them and go get these.
Sound Waves:
These wedding bands have the outline of the sound wave image of your spouse saying "I Do". Ridiculous right? Ridiculously adorable, that is. Seriously though, this is a fabulous idea 1,000,000 points to the person who came up with this idea.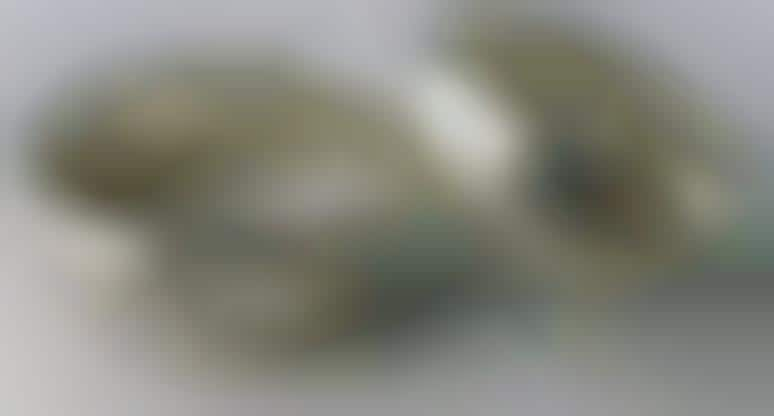 Photo Credit and designer: Sakurako Shimizu
Fingerprint:
This idea is a great way to give your rings some awesome texture. Have your spouses fingerprint engraved into your wedding band! It's a very personal way to have a piece of them with you at all times. You can have the fingerprint engraved on the outside or the inside of the band depending on your personal preference.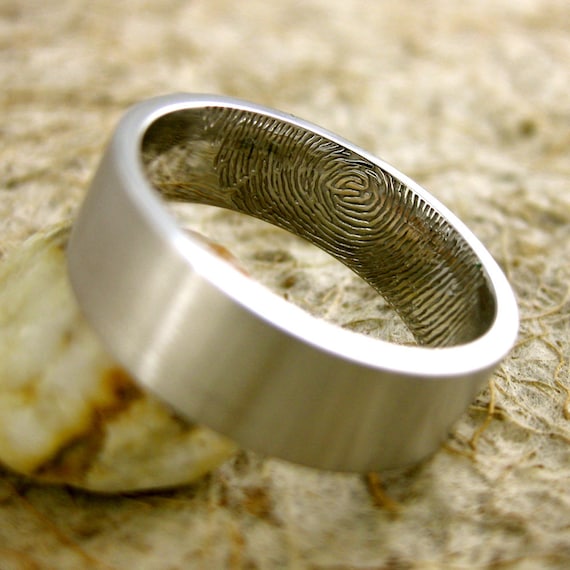 Find this Ring on Etsy by AdziasJewelryAtelier
Latitude & Longitude:
This is a great idea for any couple but especially a couple who loves traveling. You can have the latitude and longitude of the place where you met or where your getting married engraved on your wedding band as a way to personalize them!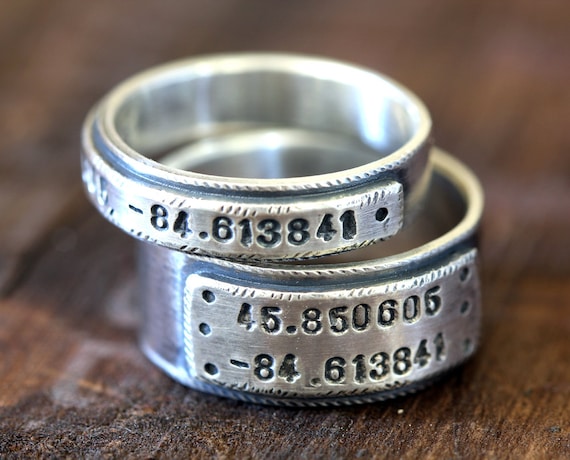 Find this Ring on Etsy by Monkeysalwayslooky.
Musical:
This is great for the couple that loves going to shows together, met at a concert or just enjoy relaxing to some music at the end of the night. The music of your first dance could be engraved on the outside and the title on the inside. It's a great way to remember your song together!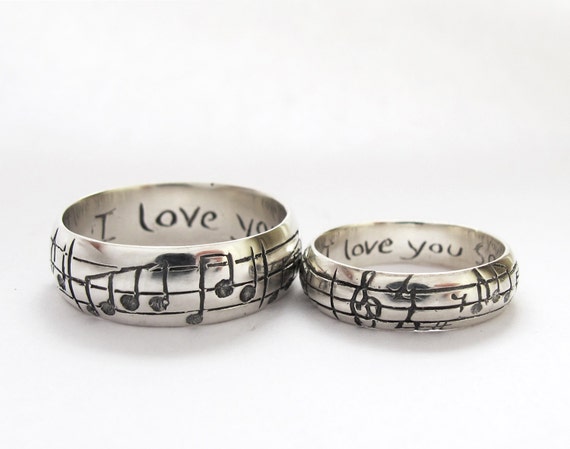 Find this Ring on Etsy by Myfavoritesong
Wedding bands are now taking on their own special conversation. There is more to just the basic wedding band. These are just a few ways that modern wedding bands can be personalized. Feel free to explore more ways on websites like Pinterest and Etsy. Many Jewelry designers are willing to work with you as well so don't hold back. If you think you have a crazy idea, pitch it to them! We always love when a couple comes to us with amazing new concepts! It keeps our creative ideas fresh! Don't be afraid to "sound a little weird" we like "a little weird" here at Whim. After all, that's why they hired me (though I choose to use the word quirky).
-G